Frequently Asked Questions
Online Flipbook
What is a flipbook?
Flipbooks are online publications that bring the look and feel of print publications into the digital world. With interactive, tactile page flipping, and multimedia embeds, you can customize how readers experience your magazine, catalog, or book in a digital format.
You can find some examples of flipbooks here. You'll see several types of flipbooks in these examples – a magazine, an ebook, a catalog, and a front-and-back brochure – but the possibilities of what you can create are truly endless.
Flipbooks are used to showcase content in a more hands-on way. We've seen them embedded in everything from a simple landing page, personal portfolios, or online shops. Flipping books are a surprisingly easy way of adding more depth to any page and inviting visitors to engage more with a site.
Do you show ads on the flipbooks?
No, we never show ads and we never will.
How long are my flipbooks available online?
It depends:
Unregistered users:

The flipbook is removed after 1 week.

Registered users and flipbook packs:

The flipook will be online at least for 1 year. If it receives visits after that, we will keep it online, otherwise we will consider the flipbook unused and we might remove it.

Subscriptions:

The flipbook will be online even when not receiving any visits while the subscription is active. After a subscription is canceled, we apply the registered users conditions.
Depending on our platform load, we might decide to keep them online. If you want to remove the flipbook, you can do it from your dashboard anytime.
Who can see my published flipbooks?
We don't publish your flipbooks anywhere, only people with the flipbook link can view them.
Can I password protect my flipbook?
Do you place watermarks on my flipbook?
Unlike other services, we don't place watermarks over the flipbook, but we do show a heyzine logo on the viewer corner.
You can remove it and add your own by subscribing to one of our plans. With the Professional Plan you can also customize the flipbook link.
Can I know how many people have visited my flipbooks?
Yes. With the Professional Plan you can access the flipbook statistics page to find out the number of visits and visitors over time, duration of the visits, interactions clicked, the website and location the readers come from, and much more information.
Check out the flipbook statistics video for more details.
Can I sell my flipbooks?
Yes, you can design and sell your flipbook ebooks, magazines or publications on your website. If you don't have a payment gateway, you can use an external service like Gumroad.
Check out the sell flipbooks with gumroad guide for more details.
PDF Conversion
Is there any limit on the number of pages or size?
No, there are no limits, but the total disk space of your flipbooks and assets can't exceed your user's disk space.
So, for example, on a 10Gb plan with the typical 2Mb PDF, you can have around 5,000 flipbooks online. You can remove old flipbooks to get the storage back and track your remaining space on the account page.
How much storage does each flipbook take?
It takes the size of the original pdf plus the size of all the pictures, videos or other media you upload through the heyzine editor.
So for a common 2Mb PDF on a 10Gb plan you can have up to 5,000 online flipbooks at the same time.
You can check the remaining and used space on the account page.
What happens when I reach the disk space limit?
If you are a subscription user, we will contact you to warn about the problem and then you can choose to upgrade your plan or activate an automatic removal process. If you don't respond to the warnings within a month exceeding disk space, we will activate the "old flipbooks auto removal" process until your account space returns to the plan's limit.
What automatic removal options are there?
Remove flipbooks older than a number of days.
Remove flipbooks with less than a number of visits.
Remove flipbooks last visited on a specific date or number of days.
Flipbook Editor
Can I remove the heyzine's logo from the flipbook?
Yes, you can remove the logo and place your own by subscribing to one of our plans or by buying flipbook packs.
When your flipbook is password protected, the same logo will appear on the password screen.
Check out the flipbook white-brand guide for more details.
How can I use my own domain for the flipbook link?
With the Professional Plan, you can customize your flipbook's link and subdomain. The subdomains available are aflip.in and hflip.co.
The link will look like https://&lttext&gt.hflip.co/&lttext&gt or https://&lttext&gt.aflip.in/&lttext&gt.
You can also redirect the root subdomain to any address of your choice, so anyone visiting for example https://mycompany.aflip.in would be redirected to https://mycompany.com.
Check out the custom domain guide for more details.
Can I add google analytics or google tag manager in my flipbooks?
Yes, with the professional plan you can add any third-party script. Add them on your account page under the external scripts section, we will review and insert them in less than 24 hours.
How do I remove a flipbook?
Log in, click the flipbook you want to remove, and click delete.
What are account users or team members?
Account users or team members are email addresses you can invite to join your dashboard. They have full access to remove, edit, and create flipbooks on your account.
Flipbook Download
Which kind of file format has the downloaded flipbook?
The download is a zip containing an executable file to view it offline on your Windows computer, it also contains the flipbook's html, css and js. This is mostly used to view the flipbook offline on desktop computers without a network connection (meetings, presentations, etc) or to upload it to a different web hosting without any depenendency on the heyzine platform.
Can I send the downloaded flipbook by email?
Yes, you can, but we don't recommend it. The download is usually a large file and it contains an application that some email providers may block. The best option is to send the thumbnail of the cover with a link to your online flipbook. There are many email links with thumbnails on the share menu.
Check out the send a flipbook by email guide for more details.
Can I upload the flipbook to my own site?
Yes, the best option is to embed it using the iframe codes you can find on the share menu. You only have to copy the code and paste it into your website's builder editor.
For someone with technical knowledge, it's also possible to download the flipbook and upload the folder to a web hosting.
Can I change the pdf of the downloaded flipbook?
This is not possible, you have to make the changes in Heyzine and download it again. For unlimited downloads subscribe to one of our plans.
Can I password protect a downloaded flipbook?
The download includes all the content, and anyone with minimum technical knowledge can view it. So it's not possible to directly protect them from heyzine, but you can use external software like 7zip.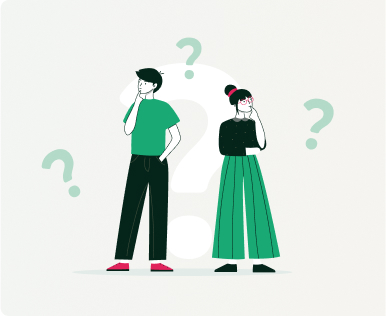 Got any other questions?
Contact us and we will do our best to help.
Looking for more details?
See the Guides for step-by-step tutorials.